Inbound marketing combines content marketing, marketing automation, email marketing, SEO and more to provide a complete marketing system for your business. It can be used to aid the marketing program or be the complete marketing program for most businesses. When combined with good marketing strategy, inbound marketing has some great results when compared to outbound marketing techniques, especially for small and medium business.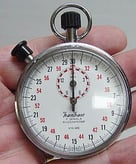 Click on the watch to see a presentation, and consider some of the results achieved with inbound marketing to give you an idea of what is possible.
Want to know more about inbound marketing? Click here to contact us.

Talk to a Fit 4 Market consultant operating in Adelaide, Melbourne, Sydney, Brisbane and Perth